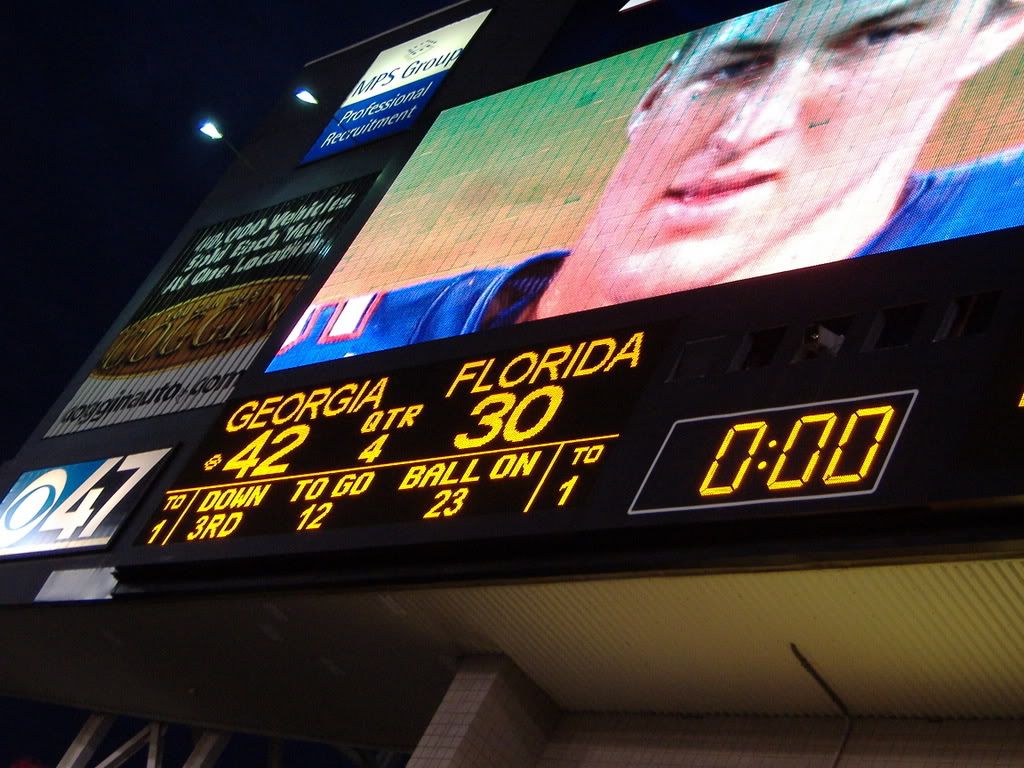 Welcome to SFB on this beautiful Friday, which means it's time for yall to enjoy another Friday Night Jam! Well, to honor my favorite time of year, and the best football team in the universe, I bring you Corey Smith's
Every Dawg:
The images were from the 07 season, which has been my favorite season as a Dawgs fan. I attended the Ga-Fl game that year, which still stands as the best game I ever attended, the Ga-Ky game, and the Ga-Hi Sugar Bowl. The Dawgs were dominant that season, and got ripped off by the BCS, but it was still an amazing season. It was probably the best season since 2002. We are 24 hrs away from watching them Dawgs tee it up between the Hedges, and I'm excited about what this season has in store. I'm ready to hit Sanford Stadium and Alltel Stadium doing the
Bulldawg Bounce
all the way:
"The Days of Hershel Walker, We can't take a loss, What other school got players, Named Champ and Boss"
This season the Dawgs finish no worse than 2nd in the SEC east and win atleast 10 games. Mark Richt is far from being on the hot seat and don't be shocked if we bring home a National Championship. This is the season the bell tolls for the Dawgs:
GOOOOO DAWGS!!!! SIC EM!!! WOOF WOOF WOOF!!!